MARGARET ANN NOLAN, CO-FOUNDER AND PRINCIPAL
Margaret Ann is a co-founder and principal of the consulting firm Decision Point Strategy Group, LLC and the law firm Staton & Nolan, LLC d.b.a. Decision Point Law. She is a creative problem solver with well-honed strategic analysis, advocacy, and listening skills developed during her career in the public and private sectors. She has broad and deep experience in the legal, health, social services, political, governmental, small business, not for profit, and for profit sectors. Her unique strength is the ability to link her technical expertise with her understanding of people, their needs, motivations, and other factors that impact successful problem solving. Margaret Ann is a trained mediator.
Margaret Ann served in the Maryland Attorney General's Office for more than two decades, providing legal advice and representation to Cabinet Secretaries in Aging, Children, Youth and Families, Education, and Health and Human Services. She developed expertise in public policy, legislative development and implementation, budgeting, health services, and education. Subsequently, she served as Chief of Civil Litigation for the State, supervising complex and high-profile litigation. Margaret Ann served as County Solicitor for Howard County, Maryland, representing the County Executive and the County Council. As chief legal officer for the County, she advised on the development of public policy and legislation, represented the County in litigation and administrative matters, and supervised the Office of Law. Prior to her public service, Margaret Ann worked in private practice in Lafayette, Indiana and worked for the Northern Indiana Legal Services Program, specializing in elder, health, and poverty law. During Margaret Ann's clerkship for Chief Judge of the King County Superior Court in Seattle, she worked on criminal sentencing reform and training programs for the National Judicial College.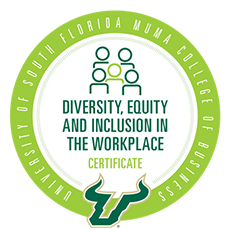 Margaret Ann has served on the board of the Notre Dame Preparatory School, the Central Indiana Health Systems Agency, and has been active in community organizations. She holds a B.A in Psychology from Goucher College and a Juris Doctorate from the University of Washington School of Law in Seattle.
Contact Us Today!